Economic growth must be decoupled from environmental harm – the EEA evaluates findings from 2011
Europe's impact on the environment is still very much linked to the economy. This message was clear in many of the reports and datasets published by the European Environment Agency (EEA) in 2011, as analysts were able to clearly see a decrease in various emissions and types of environmental damage during the 2009 recession.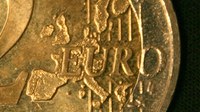 European Union Member States often take a year or more to fully collect and collate environmental data – so many reports published in 2011 considered data from 2009 and 2010. This means that EEA experts in many cases were not able to see the full effect of the 2009 recession on the environment until now.
"Many different environmental analyses carried out in 2011 once again demonstrated that environmental harm falls when economic growth slows down," EEA Executive Director Jacqueline McGlade said. "We need to break this link between environmental damage and economic growth if we are to achieve continued prosperity, without destroying the natural systems that sustain us. "
The shift to a 'green economy' which does not damage the environment looks set to dominate environmental discussions next year. In June 2012, government representatives from around the world will meet in Rio de Janeiro, 20 years after the first historic Earth Summit – and the EEA will support the negotiations with the latest environmental information. To support better information sharing, the EEA has launched a new version of the Eye on Earth global public information service.
Information sharing is becoming an increasingly important part of modern life. Eye on Earth allows anyone to make maps and other visualisations using data from many different global, national and local organisations. Once new data or information is entered into the system in one place, it has a potentially global reach, combining with new information across different networks to build an ever-more detailed and accurate picture of our world.
Pollution rebounds with the economy
– In 2009, transport demand fell, leading to lower emissions from cars, trucks and planes. Greenhouse gas emissions fell by 7.1 % in 2009, while air pollution was also reduced. For example, sulphur dioxide (SOx) emissions fell by 21 %.
– Air pollution and carbon dioxide from industrial plants in the EU caused €102-169 billion health costs in 2009, according to analysis carried out by the EEA. This cost would likely be much higher in a non-recession year.
– Recession also hit other 'eco sectors' of the economy – for example, revenues from recycling almost doubled between 2004 and 2008 to become a €60 billion industry in the EU. But growth took a hit during the recession as demand for recycled materials fell.
– Pollution and emissions increased in many cases in 2010, as economic growth returned. According to an early estimate from the EEA, greenhouse gas emissions increased 2.4 % in 2010, although analysis shows that renewable energy and other policies have helped to curb this emissions increase.
– Air pollution was also a major problem in 2010. There were many cases where ground-level ozone (O3) levels exceeded predefined limit values, while another report showed 95% of Europeans living in urban areas were exposed to O3 levels above World Health Organisation guidelines. An early estimate of nitrous oxide (NOx) pollution showed that the target ceiling was exceeded by 17 % in the EU.
Other findings from the EEA in 2011
– Renewable energy is set to grow fast, according to countries' plans for meeting the 20% renewable energy targets for 2020. Member States collectively forecast the fastest growth for offshore wind, where capacity looks set to multiply 17 times.
– Roads, railways and towns are cutting natural habitats into ever smaller pieces – and the potentially disastrous results for animals may continue to emerge, as 'landscape fragmentation' has a delayed effect on wildlife.
– More than 90% of bathing water sites in the EU met the minimum requirements in 2010. Cyprus was the only country where all bathing sites met the strict guide values.
Source: EEA – European Environment Agency
Original: http://bit.ly/rv3GiN
---